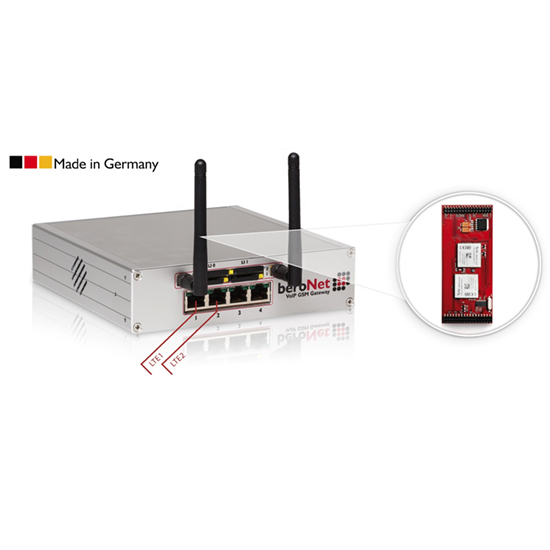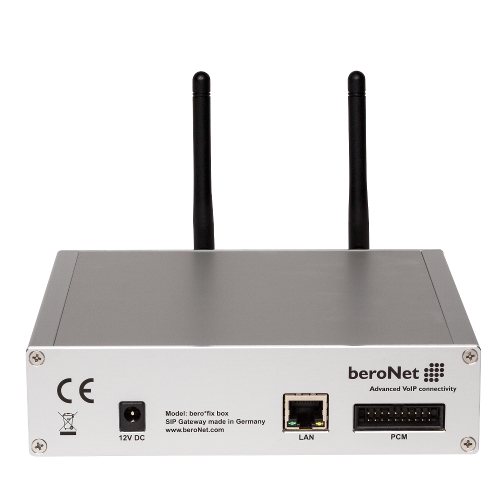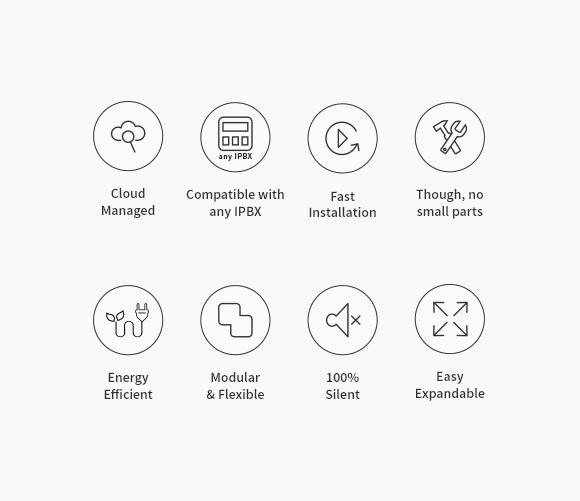 beroNet modular and cloud managed VoLTE Gateway
The beroNet VoLTE Gateway includes 2 or 4 LTE ports. It connects SIP with VoLTE and supports voice as well as SMS messaging. The Gateway can be used as a Least Cost Solution. With a supplementary ISDN Modul, calls to fixed lines, mobile as well as calls via VoIP providers are possible. The beroNet VoLTE Gateway can be easily and safely remote managed, configured and updated via the beroNet Cloud.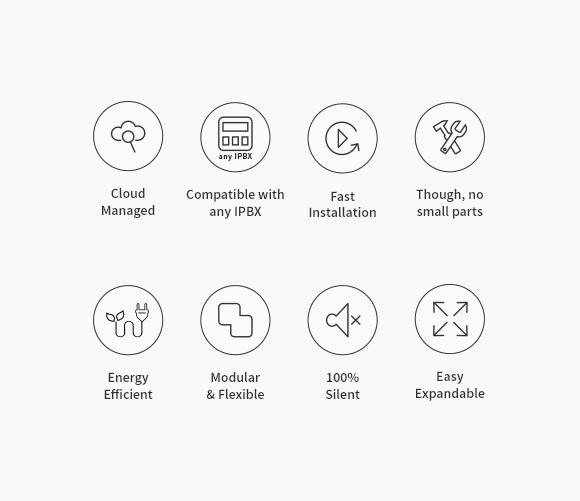 Options give you versatility
The beroNet VoLTE Gateway connects SIP to LTE, supports voice and SMS messaging and is ideal solution for least cost routing. With an additional ISDN module, landline calls, mobile network calls as well as calls to VoIP providers can be made.
Features
Supports voice and SMS transmission
Expandable with a supplementary module (PRI, BRI, FXO, FXS, GSM)
Cloud managed
Outlook SMS Plugin available
SMS to Mail App available
Callback Application available
Technical Specifications
2 or 4 LTE Ports (2 or 4 SIM cards)
2G/3G/4G (VoLTE)
SMS service (Text and PDU)
Supplementary GSM services (CLIP, CLIR)
Codecs: G.723.1 and Annex A, G.729 a/b, G.726, (up to 4 channels)
G.711 and echo cancellation including up to 16 channels
G.168/G.165 echo cancellation with echo path change detection, up to 128ms
Voice activity detection / comfort noise generation
DTMF digit detection and generation
T.38 Fax Relay (V.27, V.29 and V.17) (up to 4 channels)
SIP user agent IETF RFC3261 compatible
SIP over UDP/TCP with optional TLS support (SIP signalling only)
Power supply: 110-230V, operating 12V DC at 2A
Compliance: CE (EN55022, EN55024, EN60950)
Dimensions : 168 x 168 x 42 mm
Expandable with addon modules
LTE Models - Expandable with addon modules
2 LTE Modular VoIP Gateway

BF4002LTEBox
4 LTE Modular VoIP Gateway

BF4004LTEBox