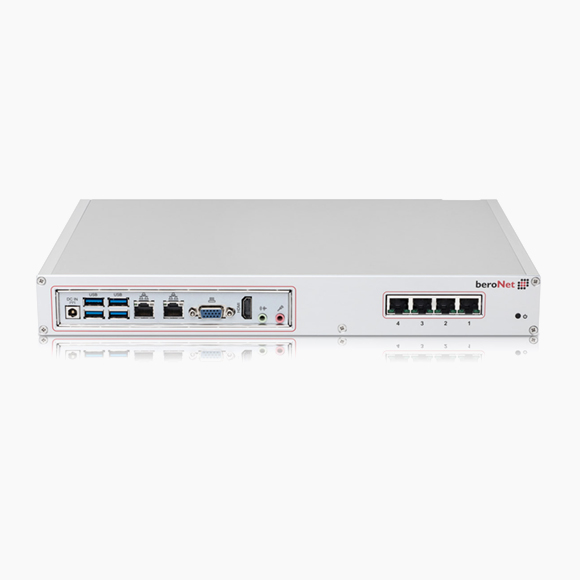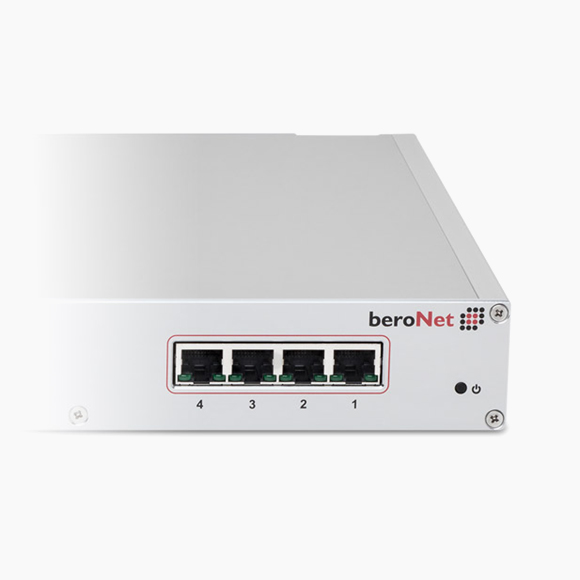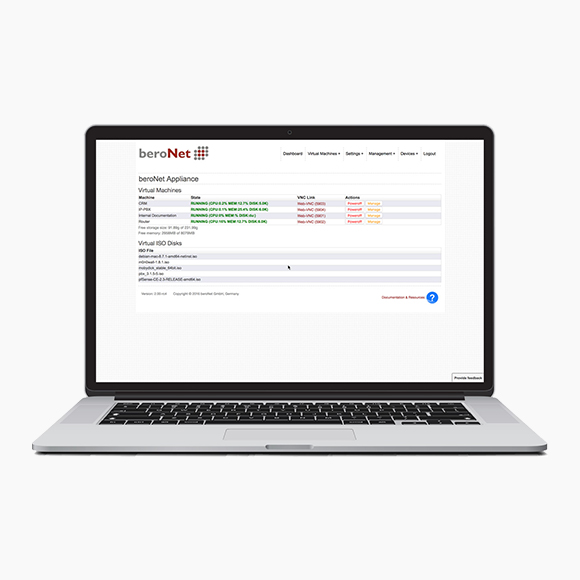 beroNet Hypervisor powered Telephony Appliance
Energy efficient appliance for your VoIP and UC needs Use our energy efficient Telephony Appliance to run your IP-PBX system. Powered by fewer than 25 Watts, the Appliance offers you the opportunity to house your IP-PBX and VoIP Gateway in one device. With no moving parts, the beroNet Telephony Appliance is designed to run 24/7, without interruption.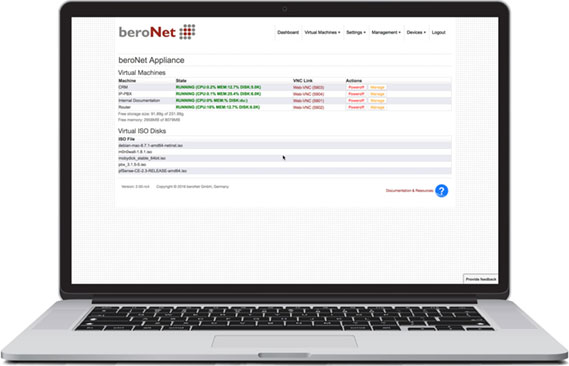 Virtualize your systems and manage them using the cloud
Each beroNet Appliance comes with the beroNet Hypervisor, allowing multiple operating systems to run on the device at the same time. This creates the opportunity for the beroNet Telephony Appliance to function as the communications hub of an organization, with the ability to hold systems such as an IP-PBX, router and CRM. When using the beroNet Hypervisor, you can register your device in the beroNet Cloud for remote management and monitoring of your virtual machines.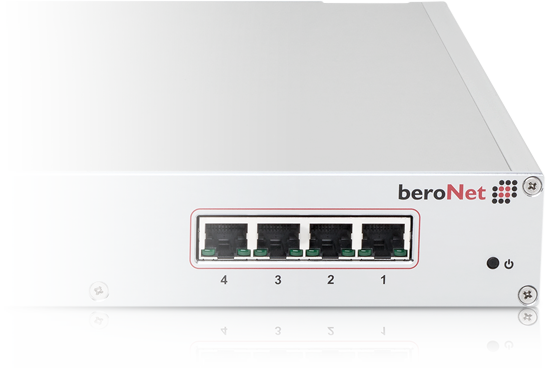 Integrated VoIP Gateway for ISDN and Analog connections
Choose the device with an integrated VoIP Gateway to meet your complete telephony needs. Add a beroNet VoIP Card to the device and gain all the benefits of beroNet OS and beroNet VoIP Gateway modularity. Choose any of our ISDN orAnalog modules to ensure compatibility with your current provider or connect your IP-PBX to analog devices.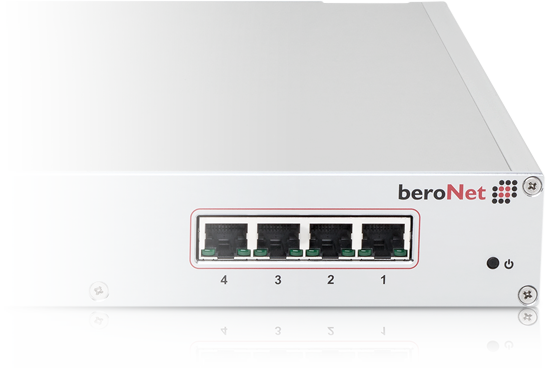 Features
Powered by the beroNet Hypervisor
Compatible with any IP-PBX
No moving parts
Cloud managed
Technical Specifications
Intel Celeron – Quadcore (N3160) with 1.6 GHz, 2.24 GHz Burst Frequency
8GB or 16GB RAM
250GB or 500 GB SSD
VT-x and VT-x EPT for virtualization
Four USB 3.0 Ports
VGA, HDMI
2 network interfaces (1 GbE)
12V power, less than 20W power consumption
Fanless cooling
Appliance with Integrated VoIP Gateway
ISDN Models
BNTA22-2S02FXS-M:

Appliance "M" with BF400e plus 2 BRI/S0 / 2 FXS module

BNTA22-2S02FXS-L:

Appliance "L" with BF1600e plus 2 BRI/S0 / 2 FXS module

BNTA22-4S0-M:

Appliance "M" with BF400e plus 4 BRI/S0 module

BNTA22-4S0-L:

Appliance "L" with BF1600e plus 4 BRI/S0 module

BNTA22-1E1-L:

Appliance "L" with BF1600e plus 1 PRI E1 Module
Analog Models
BNTA22-4FXO-M:

Appliance "M" with BF400e plus 4 FXO module

BNTA22-4FXO-L:

Appliance "L" with BF1600e plus 4 FXO module

BNTA22-4FXS-M:

Appliance "M" with BF400e plus 4 FXS module

BNTA22-4FXS-L:

Appliance "L" with BF1600e plus 4 FXS module
VoIP-Only Appliance
Models
BNTA22-VO-M:

Appliance VoIP only Model "M" with 8GB RAM, 250GB SSD

BNTA22-VO-M-VDSL:

Appliance VoIP only Model "M" with 8GB RAM, 250GB SSD, with VDSL Card

BNTA22-VO-L:

Appliance VoIP only Model "L" with 16GB RAM, 500GB SSD

BNTA22-VO-L-VDSL:

Appliance VoIP only Model "L" with 16GB RAM, 500GB SSD, with VDSL Card