The world's first SaaS-based Cloud solution for VoIP technologies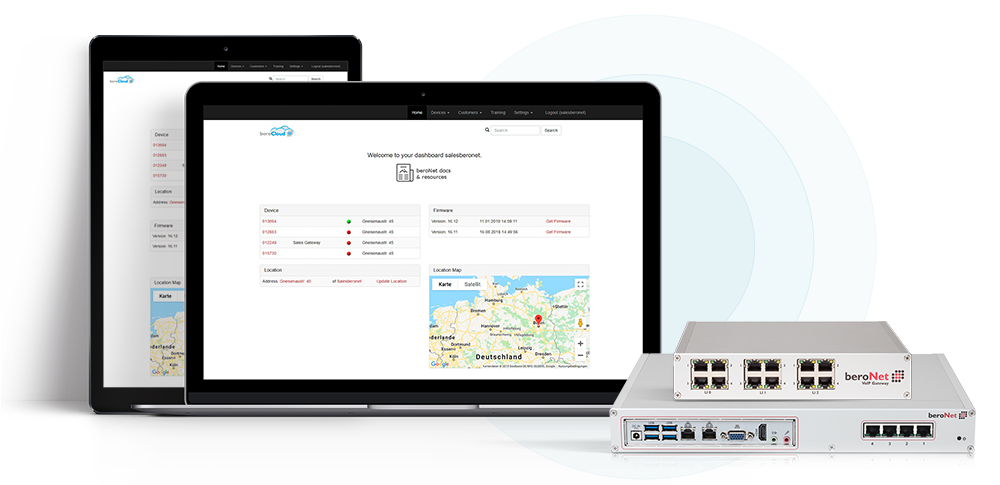 Easy, handy, safe.
Thanks to the beroNet Cloud, Solution Providers and Carriers can manage their beroNet equipment from any web browser and have a powerful tool to manage their beroNet devices population. The devices communicate from inside the firewall with the cloud, without compromising security, since no signal from the outside reaches the inside.
Update, Remote Manage beroNet devices in multiple locations, manage projects and many more.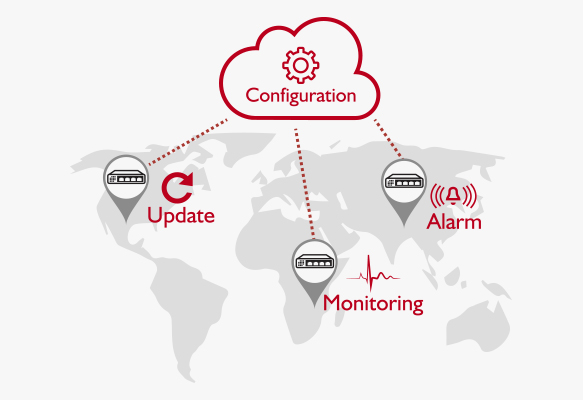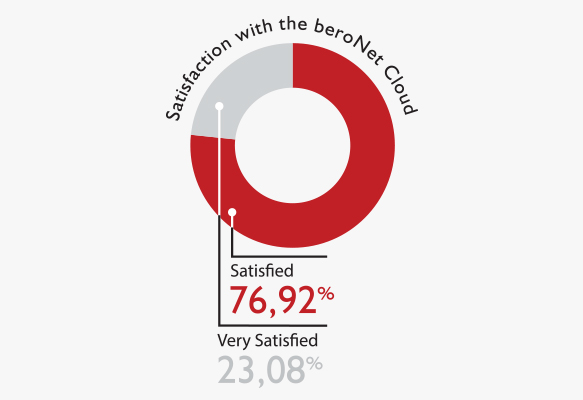 Subsidiary Management
With the easy to use Web GUI of the beroNet Cloud, beroNet VoIP Gateways, Appliances and PCI(e) Cards can be easy and safe administrated. Everything in sight: with the dashboard, all stats of the devices can be recognized at a glance.
TECHNICAL DOCUMENTATION
Features and Specifications
VoIP devices (Gateways, Appliances, PCI(e) Cards)
Clients
Projects
Remote Monitoring of several devices in the field simultaneously
Task Management with a time planner (e.g. automatic Updates)
Dashboard with Status of all devices in the field
Notification in case of breakdown
Backup and Restoring of the configuration
Functions, Notifications, Project Management
Devices send every Min. Https Pings to the beroNet Cloud, no NAT necessary
Tasks are requested and performed
Overall situation of the devices
Connection and status changes
CRC Error Counter
SIP and GSM Registration
Assign tasks to multiple devices simultaneously
Client Management
Need a feature that you don't see? Contact us directly by writing an email to sales@beronet.com.
If we don't have it, we can build it or introduce you to our API.